In the cryptocurrency industry, non-fungible tokens (NFTs) have suddenly become a significant player on the international financial landscape. Certain NFTs and NFT collections have been successful due to various circumstances, including sponsorships from well-known artists and the prospect of metaverses.
Although a lot of competition exists in the NFT market, a few players have amassed fortunes in the millions. We discuss some of the most valuable NFTs art ever sold and their effect on the emerging market of digital collections.
Tokens that can't be exchanged for other tokens are known as NFTs. Stocks are individual data units that reside on the distributed and encrypted blockchain. Since each has its unbreakable encryption key, they confirm authenticity.
However, this enables NFT artwork to be authenticated like a traditional piece of art, like a painting. While creating an NFT piece, the aesthetic choices are almost limitless. While humans have been making art for over 50,000 years, NFT art elevates the medium to a new level, and digital artworks provide exciting new outlets for self-expression.
What Makes Expensive NFTs So Popular?
The NFT's success may be attributed to the digital revolution that it represented. The value of a "dematerialized product" or "digital asset" is restored by an NFT since it is non-interchangeable and verified by the Blockchain method. NFTs are powerful because they are uncommon, one-of-a-kind, and difficult to fake.
It is safe to assume that the billions of dollars attributed to the sale of NFTs are due to the prevalence of artistic NFTs in the "most costly" category. Creating a list of the costliest NFTs on the market is crucial for understanding the scope of this industry.
Most Expensive NFTs Art
In many cases, creators of NFTs can organize their works into sets. The artworks in these collections have a similar aesthetic. Some specific works of NFT art come at a very high price.
$23 million was paid for CryptoPunk #5822, making it the priciest CryptoPunk ever sold. Both listing and bidding on the NFT have seen record activity levels recently. At various points throughout the token's history, offers of more than a thousand ether (about three million dollars) have been made. Nevertheless, the owner has rejected each of these claims. In addition, 0xDeepak, its owner, has repeatedly put it up for sale for thousands of ETH. But only some of these advertisements have materialized. The NFT was last listed 19 days ago, but its owner moved it to an unknown wallet with the address 7DDFFB and forgot to relist it.
In terms of its rarity, the NFT has just one unique quality. This is a very unusual collection, with only 2% of items having a single characteristic. Moreover, it is a bandana, a feature shared by just 5% of the collection. Lastly, #5822 is found in the Alien skin, the strangest skin imaginable (0.09% probability). The incredibly expensive cost of this CryptoPunk is likely attributed to its many unique features.
Larva Labs: CryptoPunk #9998
According to the official records, this Punk is the most expensive work of NFT art being sold. But many don't believe the transaction should stand.
In October of 2021, #9998's owner used a lightning loan to purchase the Punk from himself. To pay back the money, he repeated the same behavior. Amazing though it may seem, this deal is conceptually identical to a "wash trade" on a standard stock exchange. Whereas the legally sound, the proposal was rejected, according to the Larva Labs website.
Ringers #879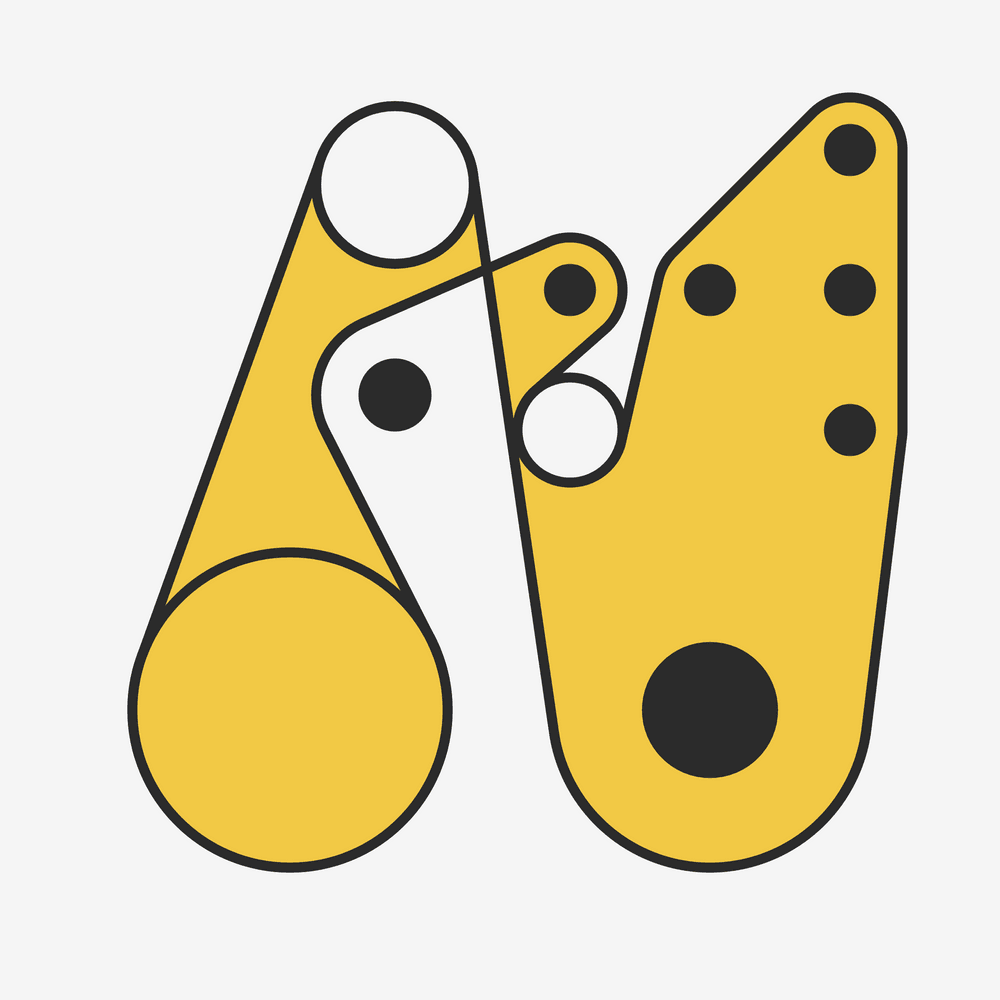 For under $6 million in 2021, a unique NFT from Dmitri Cherniak's ground-breaking creative project, Ringers #879, sometimes called the "goose ringer," changed hands. Three Arrows Capital, a crypto trading business located in Singapore, was the purchaser.
Cherniak's Ringers collection of one thousand NFTs has maintained its historical worth owing to its status among the initial works to debut in 2021 and its subsequent critical praise and record-breaking sales.
Within the NFT community, the Ringers collection is widely regarded as among the most sought-after offerings from the esteemed conceptual art platform Art Blocks Curated, and the purchase of even a single Ringers NFT is often seen as both a fashion item and a wager on the long run of associative NFT art.
CryptoPunk #7523
This particular CryptoPunk NFT (#7523) is the most expensive NFT art ever sold. The price was a staggering $11.75 million. Furthermore, a wallet offered 20,400 ETH for it approximately four months ago, which experts estimate equals about $65 million.
Unfortunately, the offer was withdrawn before it could be taken. Pranksy, a well-known NFT collector, offered 800 ETH, or almost $1.5 million. But this offer was withdrawn as well. Bids of this magnitude demonstrate the widespread esteem with which the CryptoPunk anthology is held.
While considering the NFT's rarity, it has many uncommon features. The first distinguishing feature is that it belongs to the Alien sub-collection, an honor shared by just 0.09% of all CryptoPunks. It features three characteristics, shared by 24% of the collection, and an earring, shared by 25%.
Knitted caps and surgical masks are among the unique accessories in this collection, with just 4% and 2% of items sporting these accessories, respectively. The uniqueness of the NFT is highlighted by the fact that it has so many unique qualities.
Beeple's Crossroad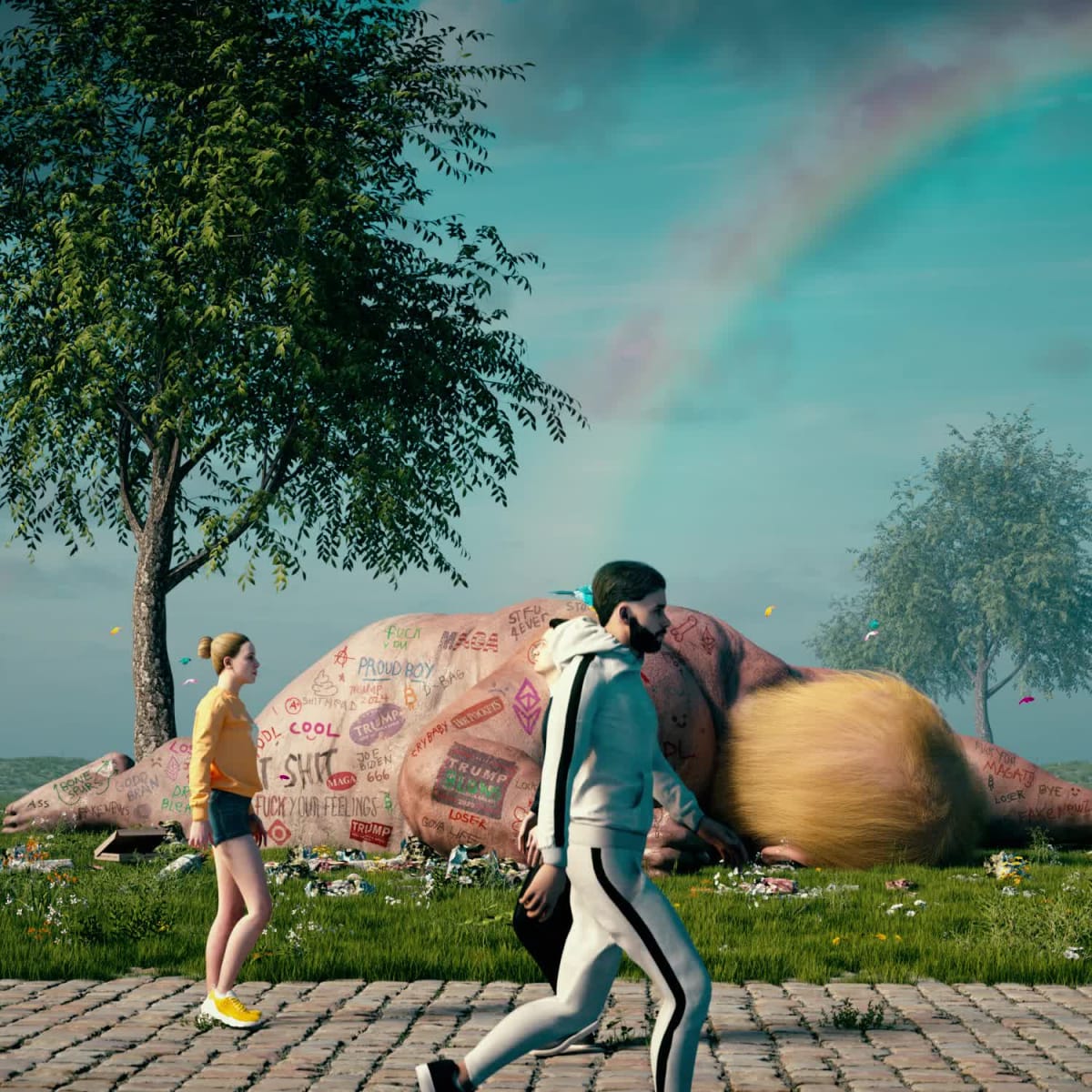 One of Beeple's most famous works, "Crossroad," achieved a record price at bidding and remained one of the most expensive NFTs ever sold to this day. The NFT Market Nifty Gateway facilitated the sale for $6.6 million. As a representation of Trump's 2020 campaign defeat at the hands of Joseph Biden, the painting portrays a sorrowful person laying on the ground. The NFT's fascinating feature was that it could be traded before the voting and would adapt to the results.
Beeple has won several honors for his artistic prowess and amassed over 1.8 million followers on Instagram. He has also worked with well-known companies, including Nike, Louis, and others. Beeple's prominence in the field is best shown by his creation of our fourth most costly NFT, HUMAN ONE.
The NFT is a one-of-a-kind design. This differentiates it from other notable collections, such as Bored Ape Yacht Club (where the priciest NFT traded for $2.3 million) and CryptoPunks. The hefty price tag may be attributed to its rare and desirable characteristics. The starting pricing for Beeple's Nifty Gateway parts is $63,000.
Conclusion
The whole NFT sector has expanded rapidly from the year 2020. This article analyzed some of the most expensive NFT arts currently available. For the most part, the list was dominated by CryptoPunks, which is perhaps the most talked-about project ever.
Furthermore, CryptoPunk #5822 and Beeple crossroad, two of the industry's most prominent art, created numerous showings in our list. While these NFTs are likely out of reach for the average NFT investor, several promising new projects could provide substantial returns shortly.